Camelid Genomic Research and Conservation

The ICC-GIC has two working groups, which interact for a conservation of phenotypic and genetic diversity and genetic improvement

Phenotyping working group



Genomic working group


Establish standardized animal ID system and protocols for trait measurements



Improve the assemblies of the current draft genomes
Establish new genomic resources: SNPchip, physical genome maps

---
ONGOING RESEARCH

---
Charactérisation de la diversité génétique de la population cameline "Tergui" Camelus dromedarius de la région du Hoggar
contact: derradji11@gmail.com

"Toward a CAmel tRAnsnational VAlue chaiN"
Acronym CA.RA.VA.N
Chercheurs du groupe Algérien: Cherifi Y., Kaouadji Z., Meghelli I., Azzi N., Chekal F., Amrani I, Babelhadj B., Harrek D., Drici H.,
Gaouar S.B.S.Université de Tlemcen,
Université USTOMB, Centre de Recherche Scientifique et Technique sur les Régions Arides, Fédération National des Élevures, Ecole National d'Agronomie d'Ourgla, Institut National de Recherche Agronomique, Algérie, Centre universitaire de Tamanrasset.
suheilgaoaur@gmail.com
souheilgaouar@yahoo.fr
https://www.researchgate.net/profile/Semir_Bechir_Suheil_Gaouar
---
---
---
---
Contact ICC-GIC if you are interested to collaborate in a project.
Powered by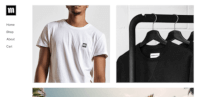 Create your own unique website with customizable templates.